Web & Mobile Development
Create beautiful, fast and secure mobile & web applications tailored exclusively to meet your audience's needs. Leverage scalable and innovative technologies to develop faster and better.

For mobile, we combine the best of UX and UI to build custom applications for both iOS and Android. Our mobile team will support you at every stage of the development. It is one thing to deliver a project. To develop it successfully to meet the ever changing market needs it's another. We are here to support your growth.

For web, we cater for everything from simple brochure-style use cases to make sure your site has the right impact, to complex full-stack solutions.

We will help you constantly develop and enhance your applications as well as ensuring the your infrastructure is always up to date, lightening fast and secure.

Cloud & DevOps
Build stable and secure architecture for your application. Utilize the cloud ecosystem to translate business goals into functions and services provided by the cloud. Develop a product in a fast and scalable way while only paying for the features that you use with powerful tools to save money and secure app data.

We have rock-solid DevOps/SLA practices to help you leverage cloud technology speeding up development and increasing app security and scalability.
Scalable Infrastructure
Continuous Deployment and Integration
Site Reliability
Support with SLA
AI / Machine Learning
Artificial Intelligence can bring countless benefits to your business, and, considering the quick development of AI-based technologies, the potential is bound to grow. Explore the use of AI and let us improve your business.

Get a product assessment according to our framework to verify your product's readiness for Artificial Intelligence. On top of that, you will receive suggestions and recommendations on what you can do to move your product towards AI-powered technologies.

These are just some of the ways AI can support your business:
Personalization
Natural conversations
Predicting patterns
Human assistance
VR / AR
Virtual Reality and Augmented Reality are incredibly powerful mediums that allow brands to engage with their audiences like never before. We have developed cutting edge VR and AR solutions and our team knows how to help you understand & narrow down the best use cases, such as training, remote collaboration and customized immersive experiences.

We typically begin with a discovery phase to ensure you get the best solution for your budget and then we define the scope, plan the project, agree on a timeline and budget, phases and milestones.
Define AR/VR strategy based on business use case
Rapid Prototyping of an MVP
Project planning, scope, timeframe and management
Content production for AR & VR environments
Developing, testing and publishing for you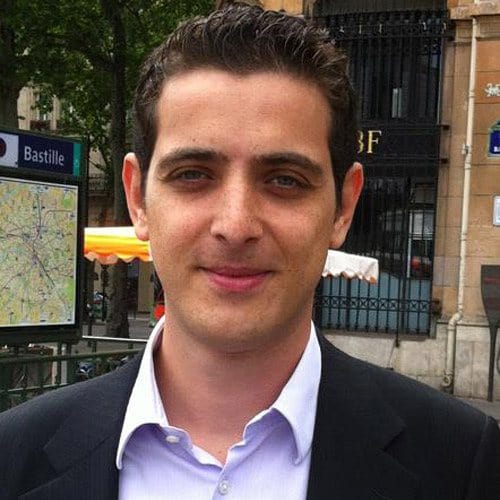 Have any questions?
Contact Joseph Benguira, our Chief Technical Officer, if you want to know more.